Riccarton Sunday Market: New Zealand's largest outdoor Market​

Riccarton Sunday Market Stalls
Covid-19 Update: 18th may 2020
Great news … we will be reopening The Riccarton Market on SUNDAY 31st MAYThere will be significant changes in the market layout, specifically with the public carparking.All members of public are asked to utilise the front carpark, as there will be no traffic/carparking around the market during market day.We will be operating one entry/exit only.We will be contact tracing all staff, volunteers, stallholders and members of public, for Covid 19 requirements only.If you are feeling unwell, please stay at home.There will be volunteers roaming the market with hand sanitisers.Please come to shop only, as gatherings and lingering are still not permitted under Covid 19 Level 2. We will be operating one in, one out when we reach capacity. Your assistance is much appreciated as we hope to keep queuing to a minimum timeframe, so that everyone has a pleasant outing at The Riccarton Market.On behalf of all of the stallholders, Market Management and staff, and The Riccarton Rotary Charitable Trust, we thank you all for continuing to support The Riccarton Market and the community. We look forward to seeing you on Sunday 31st May.Remember … behind every market sale a small business is doing a "happy dance"​
We trust that you have all managed within your 'bubble' over recent weeks. A hard time for everyone and especially all of you who have had your income severely impacted by Levels 4 and 3 lockdown restrictions.The Riccarton Market has not been able to operate during Levels 4 and 3 lockdown, and we now know that under the initial Level 2 restrictions, we still can't reopen. Gatherings, both indoor and outdoor, are limited to a maximum of 100 people.In the Prime Ministers, words 'Covid-19 loves crowds'.It is simply impossible for The Riccarton Market to operate under this limitation. It is important to recognise that historically there would have been around 150 people within the market (staff and stallholders) before any member of the public entered. It is indicated that these restrictions, along with many others, may be reviewed as Level 2 settles in.We understand that many people will be missing their "Sunday visit" and we encourage anyone who would like to contact a stallholder, please send us a message through the "Contact" button on our website and we will endeavour to reunite you.The Riccarton Market has been recognised as an icon of Christchurch. It is the largest charity market in New Zealand and one of the largest weekly markets in New Zealand. We thank you all for your continued support of the market to date and look forward to seeing everyone back in The Riccarton Market post-Covid 19.
He waka eke noaWe are all in this togetherWow, how the landscape has changed over the last few weeks.We know from our Stallholders and regular visitors to The Riccarton Market, that we are all missing sharing our Sundays together. Hopefully (all our fingers and toes are crossed) it will not be tooooooo long before we all get to see each other.Like everyone we are in the throws of a new routine. Virtual dinners together are a "new" novelty where we join up via our devices on video chats, "ooh" and "aah" at what everyone else has cooked for dinner and share stories, whilst eating our dinner. The stories often ending up as a confession of whether we've actually managed to do the dusting … or not … the same dusting that we've been going to do for the last few days but just hadn't got around to it !!The now Nationwide Bear Hunt has been a favourite and apparently there are now even Bears in parked cars – keep your eyes out for those ones. They're desperate to go out and find some honey.The Riccarton Market thanks you all for your support over the years and we would just like to leave this thought for when we do get back up and running …Remember, when you buy from a small business, a real person does a happy dance.Stay safe everybody​
In accordance with the Government instructions with regards to large public gatherings during the global Coronavirus pandemic, The Riccarton Market has been postponed. This postponement will remain in place until such time as the Government gives the all-clear to such events.This has been a difficult decision, as it is acknowledged that Stallholders are reliant on the market for their income and that several thousand visitors each Sunday come for their purchases and for their entertainment. However, the market must do everything it can to protect the health of its clients and its staff.The Riccarton Market, which is operated by the Rotary Club of Riccarton, has been going for over 30 years and has only ever closed due to weather conditions. Even after the 2011 earthquakes, the market remained open to provide support for Christchurch residents.But this situation is quite different. Fighting the unseen virus that is sweeping the world requires the avoidance of large crowds of people in close proximity to others. And the market must play its role in helping its community.The Riccarton Market is extremely grateful for the public support it receives each Sunday and we look forward to welcoming everyone back as quickly as possible.Please keep visiting our website for updates.​
Noel can be found at his stall at the Riccarton Market every Sunday!It was a utilitarian craft favoured by the ancient Egyptians and now, thanks to master crafters like Noel Graham, you can still own a piece of handcrafted, wood-turned art today for your pad.Noel, who can be found at his stall at the Riccarton Market every Sunday selling his wooden wares and clothing, turned what was a hobby into a living after retiring from teaching. Not that he's turned his back on teaching altogether, Noel is doing his bit to ensure this age-old craft doesn't disappear by co-writing a Certificate in Woodturning course for Aoraki Polytechnic in 2005 (now administered by the National Association of Woodworkers) and continues to teach modules for the Christchurch and North Canterbury Woodcraft Club.Collecting and milling the majority of the timbers in his work, Noel also enhances his wares – which range from elegant hollow vessels, finely turned ornaments and multi-axis works – with acrylic paint and patinas. And if you can't find what you're looking for, he'll happily take commissions.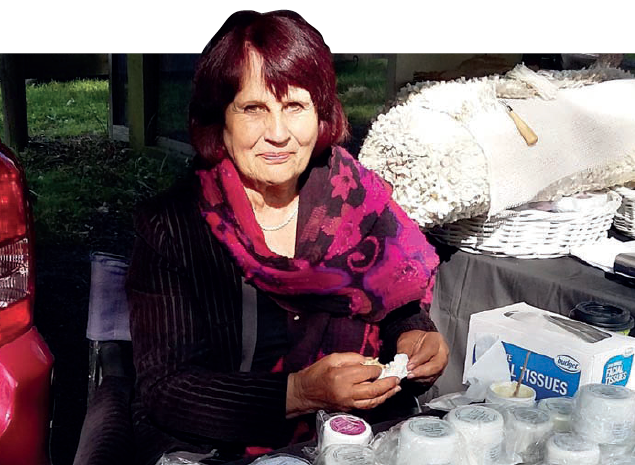 Henrietta's Country Creams
A regular at the Riccarton Market since it opened! Henrietta Rutherford-Jones has some serious experience in researching and creating natural skin care products. Her Country Creams range would never stoop to include any artificial nasties (such as parabens, preservatives, boric acid, fragrances, or a host of other chemical baddies); instead they incorporate natural and botanical ingredients such as Manuka honey, jasmine, lavender, citrus, and many other plant oils. Much of Henrietta's knowledge of these botanicals is drawn from her mother's rich Tongan/European background and her own frequent travels to India, which she travelled to for years as a volunteer for Mother Teresa's Missionaries of Charity in Calcutta. Working out of her dual home/workspace of a converted historic church and Sunday school hall near Waimate, she heads to the Riccarton Market every Sunday to showcase her hand, face and body creams, moisturisers, perfumes, deodorants, massage oil/creams and lip balms, each of which are animal-cruelty free, and perfect for some everyday self-pampering .*This Article originally appeared in the May 2018 copy of CityScape
Wrought Iron products made to measureIt is our company mission to produce quality products at affordable prices for our customers, to meet and exceed our customers needs, and to deliver and install on or before the agreed date. We pride ourselves on prompt, friendly service.All our products are made to measure, with our designs or yours. Apart from Heavy Grade Box Section around gates, for rigidity all the material is Solid Steel. All our work is Hot Dip Galvanised to achieve the highest level of corrosion resistance. Most of our products are then Powder Coated to the colour of your choice.We offer a complete and comprehensive service - from the initial measure and quote, to the manufacture and installation. Phone 027 228 7311Driveway Gates | Sliding Gates | Garden Gates | Pool Fences | Balustrades | Indoor and out | Balconies | Archways
Handcrafted hats, scarves and shoulder shawlsMost Sundays at Riccarton Market you will find Sue sitting at site G12 and 13 spinning wool from Canterbury sheep. During the week, she knits her beautiful hand-spun yarn into a range of hats, scarves and shoulder shawls for sale at the stall. Sue's handspun hats sell for $20, the scarves are $30, the merino shoulder shawls are $65.Barbara is an embroiderer and felter and sells a range of affordable handcrafted gifts. Among the best sellers are the catnip toys ($5 each). Felted or knitted, they're filled with real, dried catnip. They will be an instant hit with your feline friends and the toys never lose their smell.
Hand Made here in Canterbury!Natural products, handmade, in Christchurch, New Zealand, by a Clinical Medical Herbalist. A selection of teas, soaps, creams and oils created using natural ingredients and a knowledge of their beneficial actions on the body. Also various essential ingredients used in home remedies, organic where possible, together with a small collection of other brands, including diffusers for essential oils, also found to be particularly effective for health and wellbeing. Skin is the largest organ of the body and whatever you put on it will be absorbed into your system. If you care about what you eat then you should definitely care about what you put on your skin.​
Over 200 Stalls—something for everyone in the family
Each week over 300 vendors are there selling a wide variety of goods, from fresh fruit and vegetables to secondhand goods, furniture clothing, art, plants and trees, and food
Join in the fun and fellowship with upwards of 10,000 others who make their shopping fun at the market
Relax in our new outdoor area and have your breakfast/lunch with friends and family while listening to music from local artists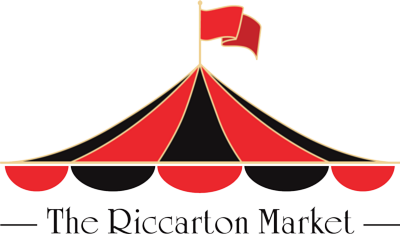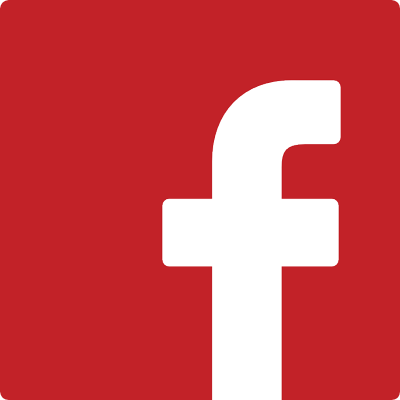 Every Sunday, Rain or Shine
9:00am – 2:00pm​