Riccarton Sunday Market: New Zealand's largest outdoor Market​

Riccarton Sunday Market Stalls
Wooden Height ChartsWith free personalisation.Personalised GiftsGift something unique for wedding, birthday, Christmas, special occasions or just becausePlywood SignsPersonalised handmade signs. Add a unique touch to any room
Noel can be found at his stall at the Riccarton Market every Sunday!It was a utilitarian craft favoured by the ancient Egyptians and now, thanks to master crafters like Noel Graham, you can still own a piece of handcrafted, wood-turned art today for your pad.Noel, who can be found at his stall at the Riccarton Market every Sunday selling his wooden wares and clothing, turned what was a hobby into a living after retiring from teaching. Not that he's turned his back on teaching altogether, Noel is doing his bit to ensure this age-old craft doesn't disappear by co-writing a Certificate in Woodturning course for Aoraki Polytechnic in 2005 (now administered by the National Association of Woodworkers) and continues to teach modules for the Christchurch and North Canterbury Woodcraft Club.Collecting and milling the majority of the timbers in his work, Noel also enhances his wares – which range from elegant hollow vessels, finely turned ornaments and multi-axis works – with acrylic paint and patinas. And if you can't find what you're looking for, he'll happily take commissions.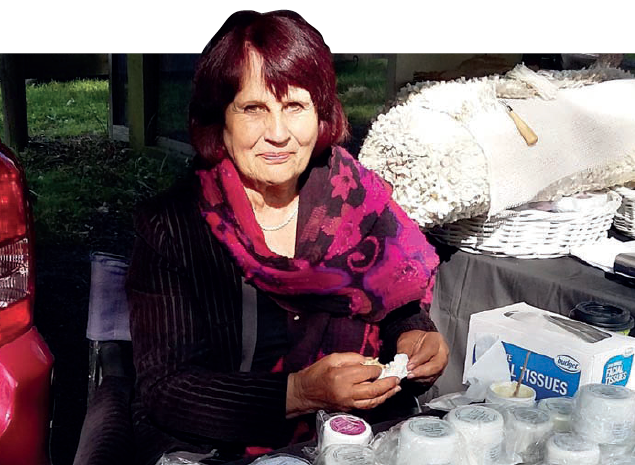 Henrietta's Country Creams
A regular at the Riccarton Market since it opened! Henrietta Rutherford-Jones has some serious experience in researching and creating natural skin care products. Her Country Creams range would never stoop to include any artificial nasties (such as parabens, preservatives, boric acid, fragrances, or a host of other chemical baddies); instead they incorporate natural and botanical ingredients such as Manuka honey, jasmine, lavender, citrus, and many other plant oils. Much of Henrietta's knowledge of these botanicals is drawn from her mother's rich Tongan/European background and her own frequent travels to India, which she travelled to for years as a volunteer for Mother Teresa's Missionaries of Charity in Calcutta. Working out of her dual home/workspace of a converted historic church and Sunday school hall near Waimate, she heads to the Riccarton Market every Sunday to showcase her hand, face and body creams, moisturisers, perfumes, deodorants, massage oil/creams and lip balms, each of which are animal-cruelty free, and perfect for some everyday self-pampering .*This Article originally appeared in the May 2018 copy of CityScape
Wrought Iron products made to measureIt is our company mission to produce quality products at affordable prices for our customers, to meet and exceed our customers needs, and to deliver and install on or before the agreed date. We pride ourselves on prompt, friendly service.All our products are made to measure, with our designs or yours. Apart from Heavy Grade Box Section around gates, for rigidity all the material is Solid Steel. All our work is Hot Dip Galvanised to achieve the highest level of corrosion resistance. Most of our products are then Powder Coated to the colour of your choice.We offer a complete and comprehensive service - from the initial measure and quote, to the manufacture and installation. Phone 027 228 7311Driveway Gates | Sliding Gates | Garden Gates | Pool Fences | Balustrades | Indoor and out | Balconies | Archways
Handcrafted hats, scarves and shoulder shawlsMost Sundays at Riccarton Market you will find Sue sitting at site G12 and 13 spinning wool from Canterbury sheep. During the week, she knits her beautiful hand-spun yarn into a range of hats, scarves and shoulder shawls for sale at the stall. Sue's handspun hats sell for $20, the scarves are $30, the merino shoulder shawls are $65.Barbara is an embroiderer and felter and sells a range of affordable handcrafted gifts. Among the best sellers are the catnip toys ($5 each). Felted or knitted, they're filled with real, dried catnip. They will be an instant hit with your feline friends and the toys never lose their smell.
Hand Made here in Canterbury!Natural products, handmade, in Christchurch, New Zealand, by a Clinical Medical Herbalist. A selection of teas, soaps, creams and oils created using natural ingredients and a knowledge of their beneficial actions on the body. Also various essential ingredients used in home remedies, organic where possible, together with a small collection of other brands, including diffusers for essential oils, also found to be particularly effective for health and wellbeing. Skin is the largest organ of the body and whatever you put on it will be absorbed into your system. If you care about what you eat then you should definitely care about what you put on your skin.​
Over 200 Stalls—something for everyone in the family
Each week over 300 vendors are there selling a wide variety of goods, from fresh fruit and vegetables to secondhand goods, furniture clothing, art, plants and trees, and food
Join in the fun and fellowship with upwards of 10,000 others who make their shopping fun at the market
Relax in our new outdoor area and have your breakfast/lunch with friends and family while listening to music from local artists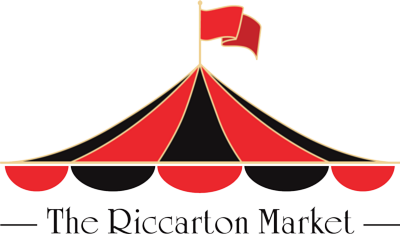 Every Sunday, Rain or Shine
9:00am – 2:00pm