We welcome our entertainment back in Level 1 with Graham Wardrop on stage Sundays 27th September, 4th and 11th October.The Riccarton Market would like to take this opportunity to thank everyone for their support of the market through these interesting times, particularly in Level 2.We are looking forward to a great busy Summer season and will have lots of new and exciting stalls joining us.The Riccarton Market has "Something for Everyone and Everything for Someone"Mark Sundays in the calendar to come and visit the market.See you there!
Shovel guitars & musical tea towels at long-running Riccarton Sunday Market​
You never know what you might find at Christchurch's Riccarton Sunday Market.A tea towel with an outline of Morrissey's glum face is framed by the words "To dry by your side is such a heavenly way to dry". It is hung behind a box of collectable 45-inch records and a shovel that has been transformed into a guitar.On a recent warm Sunday afternoon, Paul Allen adjusted the tea towels in his new Rolling Retro Mobile Market van.Allen was involved in high-end rockabilly and retro markets around Australia, and for 30 years he and his wife, accomplished artist Jo, travelled annually to attend the Riccarton market. They moved to North Canterbury's Leithfield Beach permanently 18 months ago, and now Allen is a stallholder too.''Only two people in the world make the shovel guitar,'' Allen said.''One of them is my mate, Adam Harrison. He runs in the Blue Mountains and ships them over here. He makes cigar box ones, too.''Obligingly, Allen plugged the shovel in and The rock 'n roll-themed tea-towels were the last lot made under the Plum Jam label in New Zealand, he said. Behind him, one reads "Never Mind the Dishes".It's Allen's first time as a stallholder at Riccarton. With an eye for rare records, toys and retro goods, he and his van will be at the Revamp Vintage Market on August 30 at the Wigram Air Force Museum, the Christchurch Art Gallery monthly Wednesday night market and, later this year, Rangiora Muscle Car Madness.
The Riccarton Market will be trading on Sundays 16th and 23rd August under Level 2 Covid 19 Restrictions.If there are any Government Level restrictions changes, we will follow these accordingly.The Riccarton Market will be open 9 a.m. to 2 p.m.Contract tracing will be in place - we will have a QR code available for people using the Government app.Updates on how we will operate:All parking will be at the front of the market. Carparking at the side and rear of the market will be for stallholders only.The disabled parking area will be opposite the Information Office.No seating will be available and there will be no buskers or entertainment in the Food Court area.We ask that if you are feeling unwell - stay at home.Hand sanitisers will be available throughout the market area.Please come to shop and allow as many visitors as possible to gain access to the market area.Social distancing is to 2 metres and our Rotary Volunteers will be helping on the day. We appreciate that these are difficult times to be trading and thank you all for your continued support.Please remember that buying local and supporting the stallholders of The Riccarton Market, means that stallholders will be doing happy dances and your support will continue out into the wider community.​
Covid-19 Update: 18th may 2020
Great news … we will be reopening The Riccarton Market on SUNDAY 31st MAYThere will be significant changes in the market layout, specifically with the public carparking.All members of public are asked to utilise the front carpark, as there will be no traffic/carparking around the market during market day.We will be operating one entry/exit only.We will be contact tracing all staff, volunteers, stallholders and members of public, for Covid 19 requirements only.If you are feeling unwell, please stay at home.There will be volunteers roaming the market with hand sanitisers.Please come to shop only, as gatherings and lingering are still not permitted under Covid 19 Level 2. We will be operating one in, one out when we reach capacity. Your assistance is much appreciated as we hope to keep queuing to a minimum timeframe, so that everyone has a pleasant outing at The Riccarton Market.On behalf of all of the stallholders, Market Management and staff, and The Riccarton Rotary Charitable Trust, we thank you all for continuing to support The Riccarton Market and the community. We look forward to seeing you on Sunday 31st May.Remember … behind every market sale a small business is doing a "happy dance"​
We trust that you have all managed within your 'bubble' over recent weeks. A hard time for everyone and especially all of you who have had your income severely impacted by Levels 4 and 3 lockdown restrictions.The Riccarton Market has not been able to operate during Levels 4 and 3 lockdown, and we now know that under the initial Level 2 restrictions, we still can't reopen. Gatherings, both indoor and outdoor, are limited to a maximum of 100 people.In the Prime Ministers, words 'Covid-19 loves crowds'.It is simply impossible for The Riccarton Market to operate under this limitation. It is important to recognise that historically there would have been around 150 people within the market (staff and stallholders) before any member of the public entered. It is indicated that these restrictions, along with many others, may be reviewed as Level 2 settles in.We understand that many people will be missing their "Sunday visit" and we encourage anyone who would like to contact a stallholder, please send us a message through the "Contact" button on our website and we will endeavour to reunite you.The Riccarton Market has been recognised as an icon of Christchurch. It is the largest charity market in New Zealand and one of the largest weekly markets in New Zealand. We thank you all for your continued support of the market to date and look forward to seeing everyone back in The Riccarton Market post-Covid 19.
He waka eke noaWe are all in this togetherWow, how the landscape has changed over the last few weeks.We know from our Stallholders and regular visitors to The Riccarton Market, that we are all missing sharing our Sundays together. Hopefully (all our fingers and toes are crossed) it will not be tooooooo long before we all get to see each other.Like everyone we are in the throws of a new routine. Virtual dinners together are a "new" novelty where we join up via our devices on video chats, "ooh" and "aah" at what everyone else has cooked for dinner and share stories, whilst eating our dinner. The stories often ending up as a confession of whether we've actually managed to do the dusting … or not … the same dusting that we've been going to do for the last few days but just hadn't got around to it !!The now Nationwide Bear Hunt has been a favourite and apparently there are now even Bears in parked cars – keep your eyes out for those ones. They're desperate to go out and find some honey.The Riccarton Market thanks you all for your support over the years and we would just like to leave this thought for when we do get back up and running …Remember, when you buy from a small business, a real person does a happy dance.Stay safe everybody​

Riccarton Sunday Market Christchurch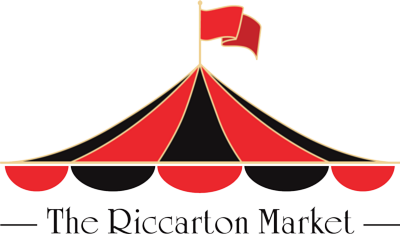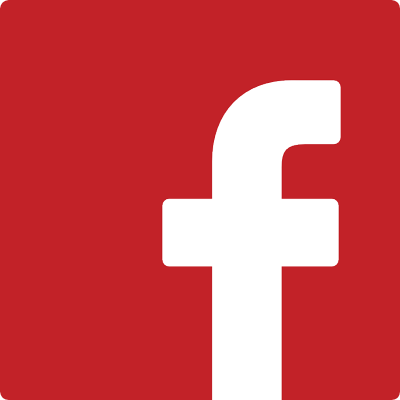 Every Sunday, Rain or Shine
9:00am – 2:00pm​